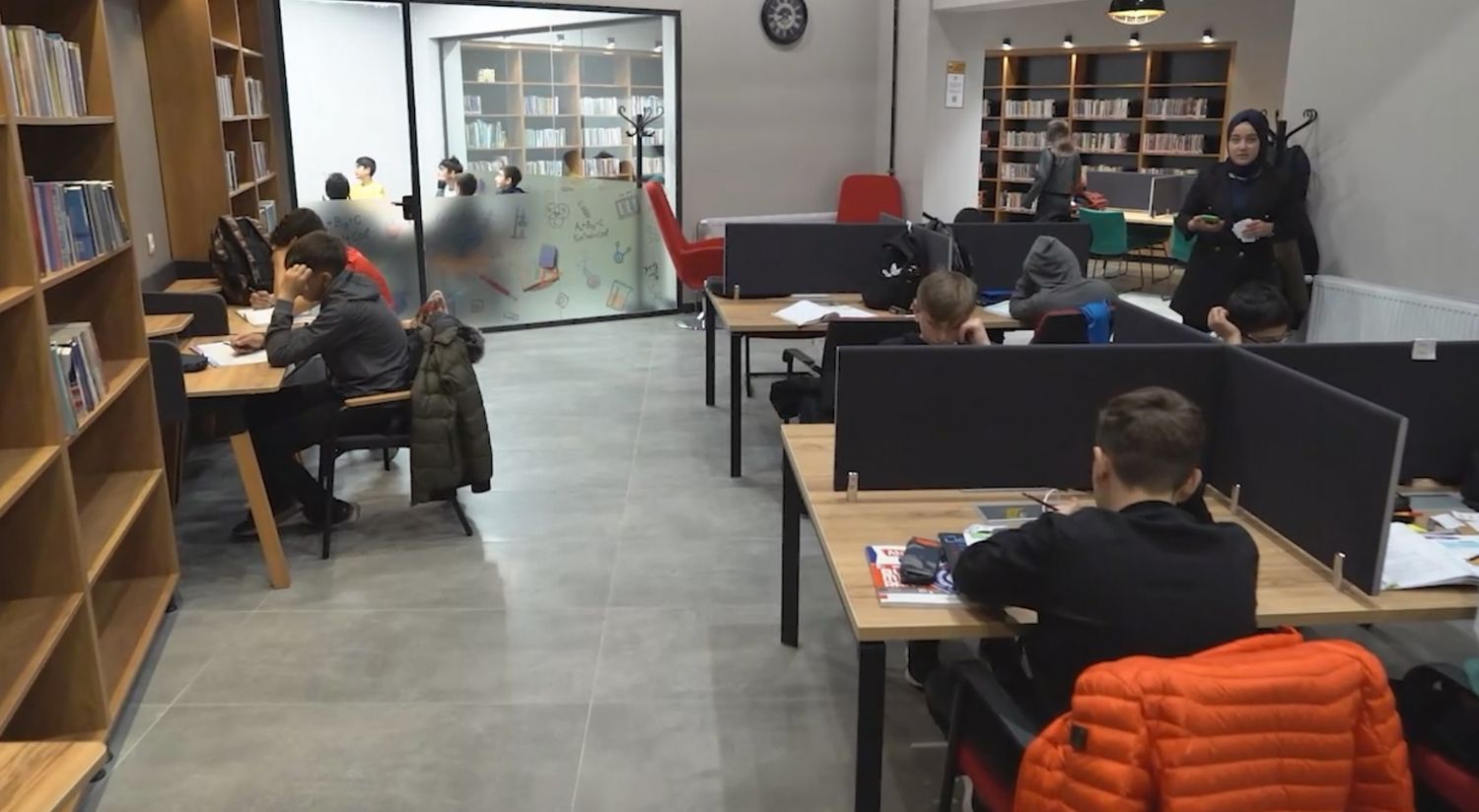 Mayor of Melikgazi Dr. Mustafa Palancıoğlu said that the 8th grade students from the school of İsabet held the mid-term holiday camp in the Akıl küpü Libraries and that they helped the students to gain library habits. Mayor Dr. Palancıoğlu said that everything is considered for young people in the Akıl Küpü libraries that will allow young people to study together.
We continue to meet the needs of neighbourhoods with boutique projects. Our young people loved our Akıl Küpü Libraries, which we made for our young people and which is an exemplary project in Turkey. These allow young people to study in a comfortable and qualified environment. We love our young people and we carry out our works that will make them happy. Our goal is to create libraries in our neighbourhoods outside the city centre to keep these young people in the neighbourhoods and to ensure that their families work in safe, clean environments in mind. These children are our future; we support our future as much as we can. I would like to thank our students who prefer our library to spend their camp periods efficiently and wish them success throughout their education lives. We welcome all our young people and book lovers to our Akıl Küpü libraries.
The teachers, who said that they were very satisfied with the library, thanked Dr. Palancıoğlu, who thought about young people, for the libraries he brought to the district.