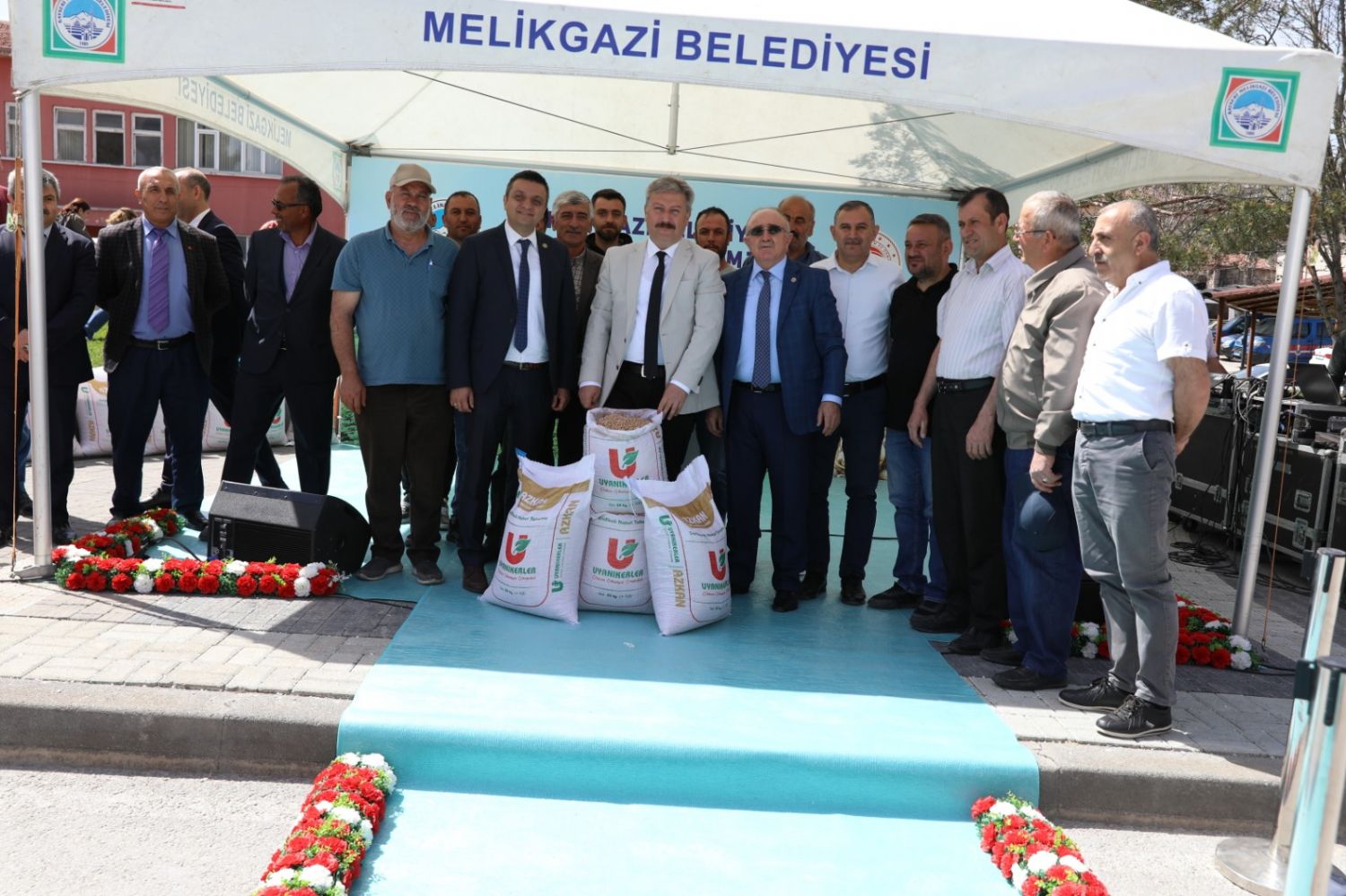 10 Tons of Chickpea Seeds Were Distributed to the Farmer
In cooperation with the Directorate of Agriculture and Forestry, Melikgazi Municipality distributed 10 tons of azkan seeds, a drought-resistant domestic chickpea variety, to farmers to enable the use of agricultural land.
The Mayor of Melikgazi, who said that they would contribute much more to farmers in rural areas, Dr. Mustafa Palancioglu,"We are working to support our farmers in our project, which we are carrying out jointly with the Provincial Directorate of Agriculture and Forestry. Our government is working hard and striving especially to pave the way for the farmer, to increase the support given to our farmers and to make the lands left to fallow productive and to be planted. Agriculture and animal husbandry should not end. Our farmers need to consciously switch to industrial agriculture now. Agriculture has now changed format. It is an issue that countries should pay attention to, such as the defense industry. It is necessary to turn our agricultural lands and pastures into a protected area and protect them. We will support agriculture as much as we can as a municipality. May our local and national varieties of azkan chickpeas be beneficial to both our farmers and Melikgazi seed plants. I wish all our farmers to be auspicious, auspicious and fertile. I hope that your product will be abundant and your earnings will be fertile.," said.
Melikgazi District Agriculture and Forestry Director Okay Sağnak,"Our efforts are continuing to prevent the decline of legume cultivation area. We are waiting for a fruitful harvest. Our seed is a native seed. I would like to thank our Mayor
Dr. Mustafa Palancioglu very much for being with our farmer. May our seeds be fruitful for the best. " he said.